Research and Development Division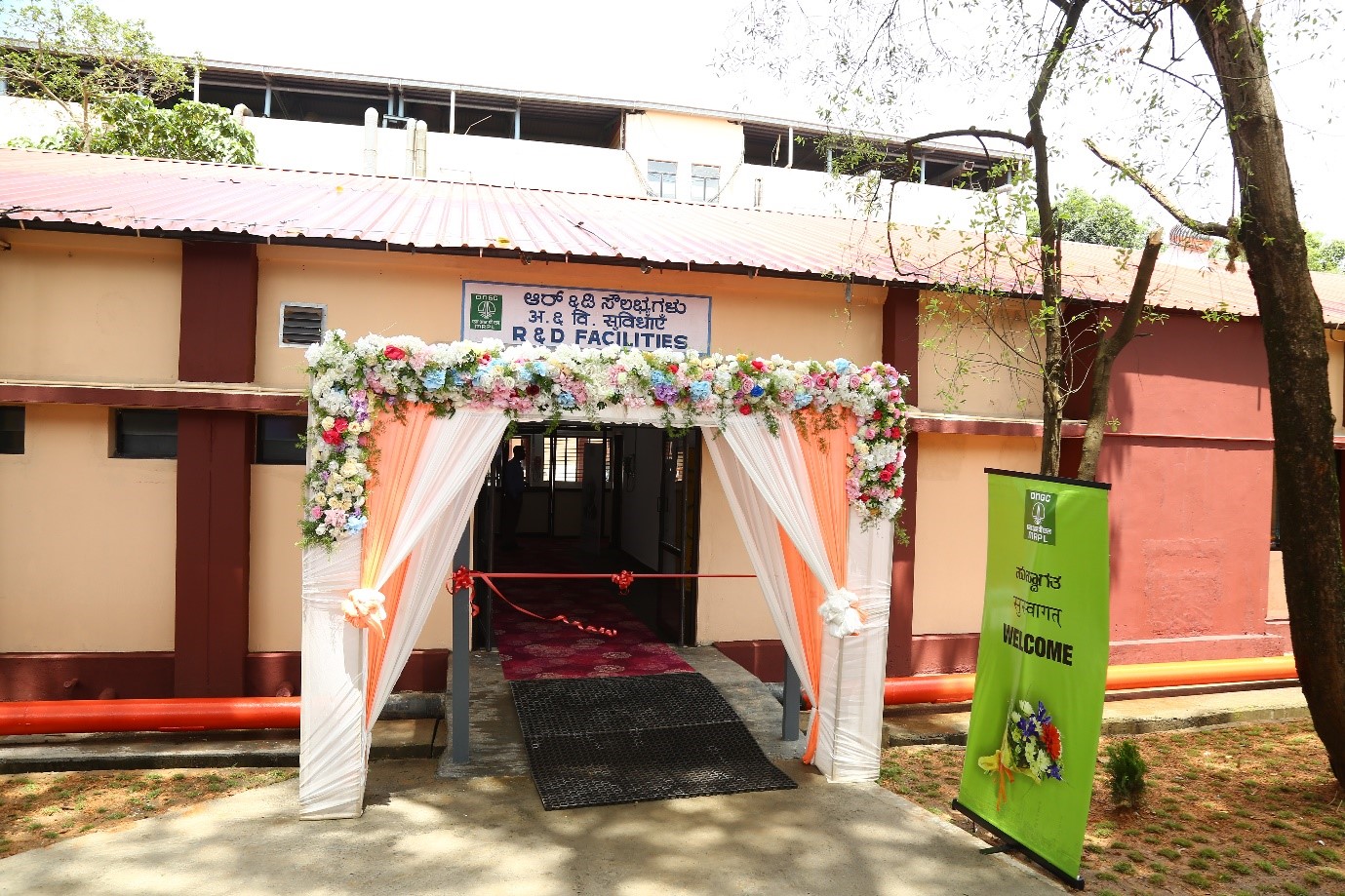 The R&D activities of MRPL are primarily categorized under technology cum catalyst development, corrosion mitigation, process optimization and niche product development through in-house and/or collaborative projects with other institutions. In house research projects are related to odor abatement in off gas streams, residue up gradation, super hydrophobic coatings polymer blends/composites and data driven research to improve yield and energy efficiency.
Through collaborative research, MRPL R&D has under taken research projects with premier institutions like NCL-Pune, IIT-Guwahati, NITK-Surathkal , CIPET-Chennai and NMAMIT Nitte. Out of these, few projects are in pilot scale and some are in initial stages of development. MRPL has filled 14 provisional research patents, out of which 3 are granted and others are at different stages of approval from the Indian patent office.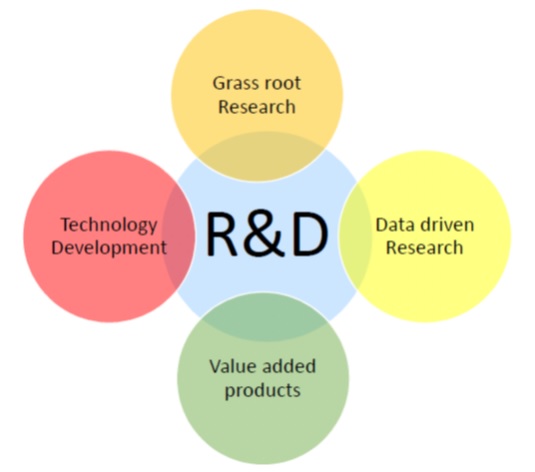 Grass root research:
Establish MRPL R&D's expertise in relatively unexplored areas which benefit the core business of MRPL.
Value addition to black oil (Residue) for niche applications.
Increase asset life by mitigating corrosion and fouling by exploiting super hydrophobicity (SHPO).
Fuel Additive development.
Development of proof-of-concept at lab scale for novel cost-effective catalyst and method for cracking crude oil to olefins.
Technology Development:
Develop MRPL's expertise in scale up of lab level process and take the process to the plant level
Development of a process for the preparation of isobutyl Benzene from the refinery feedstock.
Minimizing the odorant emission to atmosphere by deploying the photo-catalytic reactions and development of photo- catalytic reactors.
Technology development for the production of biojet fuel.
Engineering and Scale-up of superhydrophobic adsorbent manufacturing process
Value added Products :
Production of MTO from refinery streams
Identification valuable APIs and other petrochemicals from refinery streams
Data Driven Research :
Enhancing capability for in-house data analytics model building and machine learning with the data available on operating parameters
Leverage the data "asset" to build models for process improvement & troubleshooting
Major R&D Facilities
Scanning electron microscope (SEM)
2D-GC with TOF-MS and SCD
High temperature gel permeation chromatograph
TQPP with filament option (quenching line) for Plastic research
Twin screw compounding extruder
Ion chromatograph
Dynamic shear rheometer (DSR)
Gas chromatograph-extended/fast refinery gas analyser
Contact angle measurement instrument
Polymer modified bitumen(PMB) mill
Capillary shear rheometer (CSR)
Pressure reactor (2L)
Cross flow filtration Unit
Dead end filtration unit
Programmable DC pulsed power supply/rectifier for corrosion studies
Apart from these exclusive R&D facilities, sophisticated QC facilities like TBP analyzer, MAT analyzer, ICP-OES, AAS, EDXRF, WDXRF, HPCLs, Reformuliser, SimDist GC, GC with SCD/MS/PDHID/TCD and other petroleum testing equipments are also available for R&D projects
2D-GC with TOF-MS/SCD for Component Analyses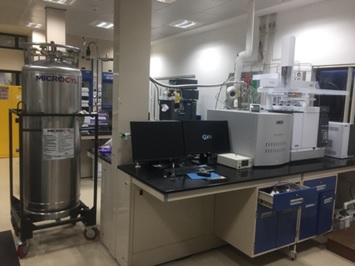 Field Emission Scanning Electron Microscope (FESEM)
Synthetic R&D Facilities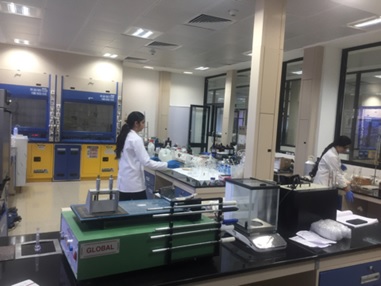 Capillary Shear Rheometer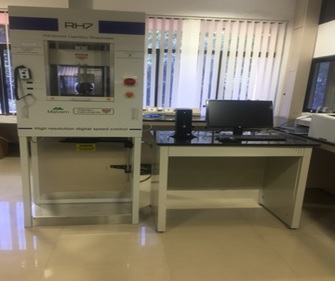 Twin Screw Extruder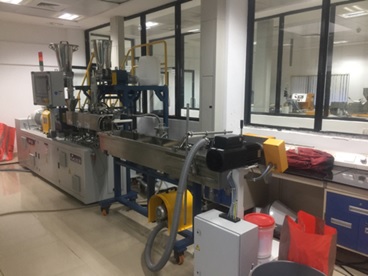 Bitumen Emulsion R&D Pilot Plant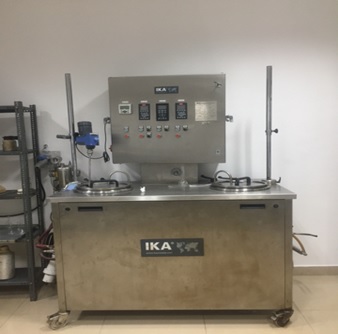 Pulse Rectifier for Corrosion Studies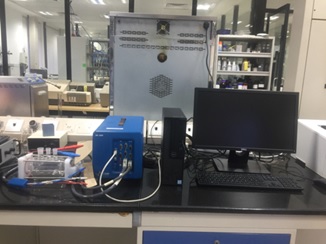 Polymer Modified Bitumen Laboratory Pilot Plant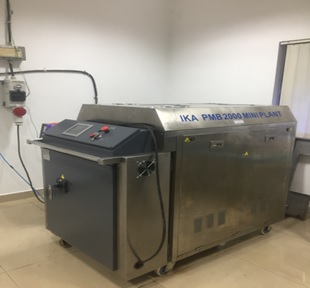 Quenching Line for PP Blown Film Developmental Studies
Contact Angle Measurement Instrument
High Temperature Gel Permeation Chromatograph (HTGPC)