Research & Development (R&D)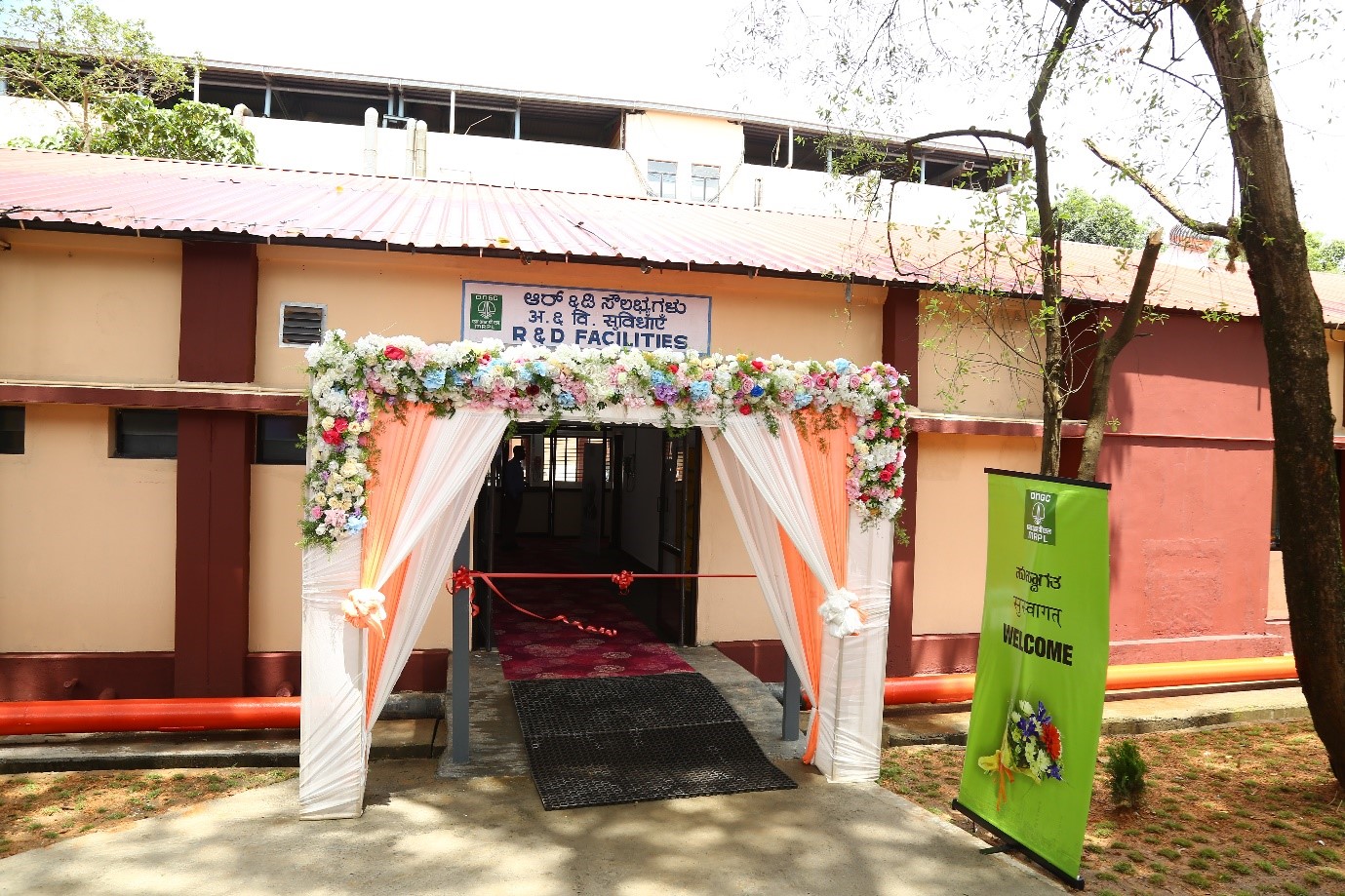 The R&D activities of MRPL are primarily categorized under technology cum catalyst development, value addition to refinery molecules, Artificial Intelligence/Machine learning for process optimization & reliability improvement and niche product development through in-house and/or collaborative projects with other institutions. In house research projects are related to odor abatement in off gas streams, residue up gradation, super hydrophobic coatings polymer blends/composites and data driven research to improve yield and energy efficiency. Through collaborative research, MRPL R&D has taken up various research projects with premier institutions like CSIR-NCL, CIPET, CSIR-IICT, IITG, NITK, NMAMIT etc. Out of these, few projects are in pilot scale and some are in initial stages of development.
Eighteen patents have been filed till FY 2022-23, out of which four have been granted already while others are at different stages of approval from the Indian patent office.
Awards & Recognition:
In Aug 2022, MRPL R&D received best innovation in refinery 2021-22 award from Centre for High Technology, Ministry of Petroleum and Natural Gas, Govt. of India.
MRPL R&D was recognized by Department of Industrial & scientific research (DSIR), Ministry of Science & Technology in 2022.
Major areas of focus:
Process optimization and Reliability improvement based on Artificial Intelligence and Machine Learning
Value addition to refinery streams and molecules
Net Zero technologies like plastics circularity, CCUS, Green Hydrogen, Bio-fuels etc.
Process integration
New products developed :
Super hydrophobic materials
Polymer blends
Organic Gelators
High performance PP composite for automobile applications
New processes developed :
Process for distillation of petroleum fractions
Process for reducing odor in off gas stream
Method for the preparation of isobutyl benzene
A method for organizing process units in a network
Improvement in existing process :
Implementation of LCN caustic wash facility in PFCC unit to reduce Sulphur species.
Artificial Intelligence (AI)/ Machine Learning (ML) model based application for optimal loading of machines in Captive Power Plant I & II
AI/ML model based application for component composition prediction of naphtha to improve Continuous Catalytic Reforming unit performance
AI/ML model based application for Polypropylene reactor outlet's Melt Flow Index (MFI) and Xylene Solubility (XS) prediction
Energy conservation: Process for distillation of petroleum fractions mentioned conserves energy in crude distillation process compared to the conventional distillation process
Pollution control: Superhydrophobic materials, Organic gelators and their development methods invented by MRPL R&D helps in oil spill control.
Major R&D Facilities
Scanning electron microscope (SEM)
2D-GC with TOF-MS and SCD
High temperature gel permeation chromatograph(HTGPC)
TQPP with filament option(quenching line)
Twin screw compounding extruder
Ion chromatograph
Dynamic shear rheometer (DSR)
Gas chromatograph-extended/fast refinery gas analyser
Contact angle measurement instrument
Polymer modified bitumen(PMB) mill
Capillary shear rheometer (CSR)
Pressure reactor (2L)
Cross flow filtration Unit
Dead end filtration unit
Programmable DC pulsed power supply/rectifier
Micro Activity analyser/Steam deactivation unit (Catalyst activity test pilot plant)
True Boiling Point (TBP)
Apart from these exclusive R&D facilities, sophisticated QC facilities like TBP analyzer, MAT analyzer, ICP-OES, AAS, EDXRF, WDXRF, HPCLs, Reformuliser, SimDist GC, GC with SCD/MS/PDHID/TCD and other petroleum testing equipment are also available for R&D projects
2D-GC with TOF-MS/SCD for Component Analyses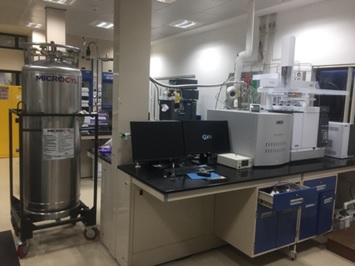 Field Emission Scanning Electron Microscope (FESEM)
Synthetic R&D Facilities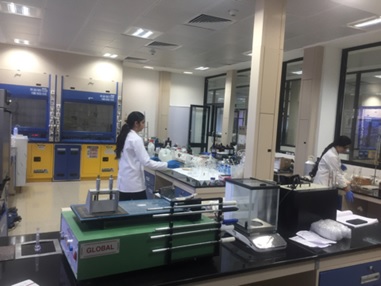 2 Litre Capacity Pressure Reactor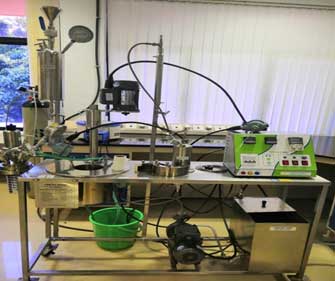 Capillary Shear Rheometer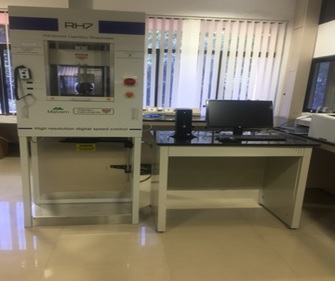 Twin Screw Extruder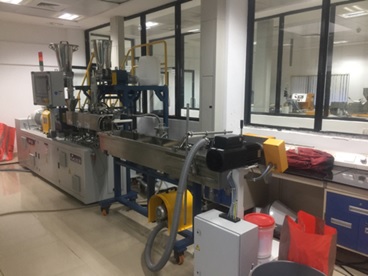 Bitumen Emulsion R&D Pilot Plant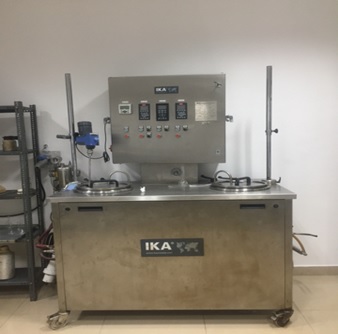 Pulse Rectifier for Corrosion Studies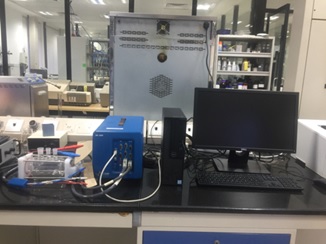 Polymer Modified Bitumen Laboratory Pilot Plant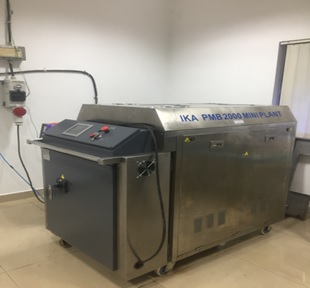 Quenching Line for PP Blown Film Developmental Studies
Contact Angle Measurement Instrument
High Temperature Gel Permeation Chromatograph (HTGPC)