MRPL and KSPCB jointly hold Environmental Awareness Program
MRPL (Mangalore Refinery) conducted an environmental awareness program on 22.11.2019, along with KSPCB at Government Primary School Kuthethoor, Mangalapete. The objective of the program was to enlighten the young minds about the need to prevent use of plastic and to enable them with knowledge and tools to do their bit for the environment.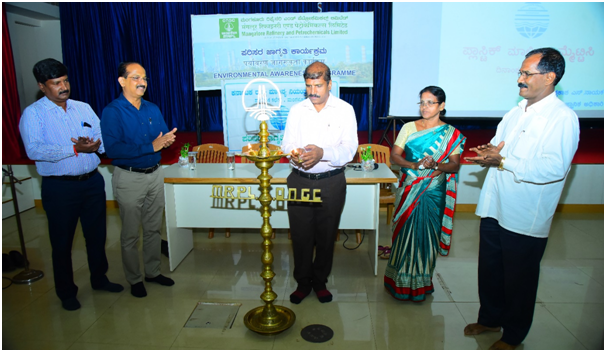 KSPCB team led by Sri Jayaprakash Naik, Sr Scientific Officer and Sri Kirthi Kumar gave a presentation to the children about the ill effects of excessive plastic use and the strategies to be adopted by individuals and society to come out of this concerning situation. MRPL Team led by CGM (HSE) Sri U.V. Aithal, Sri MS Sudharshan (CGM) and other officers facilitated the program by conducting a quiz and distributing prizes. MRPL also sponsored "Jute Bags" to each of the children to help them kick start the habit of "saying no to plastic".