Cyclothon as part of SAKSHAM 2020
Cyclothon as a part of SAKSHAM 2020 was organized on 19th January 2020 in Mangalore. MRPL organized this cycle rally in association with Mangalore Bicycle Club, We Are Cycling, Mangalore Cycling Club and Cycling Buddies. Shri Vedavyas Kamath, Hon'ble MLA – Mangalore City South flagged off the rally in the presence of Shri Krishna Hegde, CGM – Projects and Shri V Nandakumar, CGM – PE & PP. Shri Sudhir Pai, CGM –PE, Shri Praveen Pinto, GM – Production Planning and other senior officials of MRPL were also present during the occasion.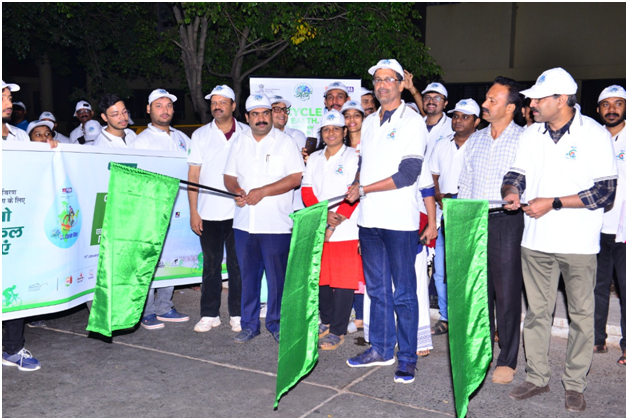 The rally started at 06:45 hrs in front of Mangalore City Corporation building and ended at Mangalore Scouts and Guides Bhavan after covering a distance of 6 km. The cycling route followed was through Ladyhill, Infosys, Ladyhill Ferry Road and Nehru Road. Around 650 cyclists and cycling enthusiasts participated in the cycle rally. SAKSHAM 2020 with the theme 'IndhanAdhik Na Khapayen, AaoParyavaranBachayen' is being observed in MRPL from 16th January to 15th February 2020. PCRA takes a lead in organizing SAKSHAM in Oil and Gas sector and has scheduled Cyclothon on 19th January 2020 all over the country.