---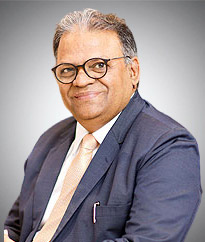 Shri Arun Kumar Singh:Chairman, ONGC Nominee
DIN:(DIN: 06646894)
Shri Arun Kumar Singh is the Chairman of Oil and Natural Gas Corporation Limited (ONGC). A Mechanical Engineer from National Institute of Technology, Patna, he has over 36 years of diversified experience in Oil & Gas industry, in India and abroad. Earlier, he was the CMD of Bharat Petroleum Corporation Limited (BPCL), a 'Maharatna' and a Fortune Global 500 Company. He was also Chairman of Indraprastha Gas Limited (IGL) a Joint Venture (JV) City Gas Distribution (CGD) Company, listed on Indian bourses. He was also on the Board of Petronet LNG Ltd (PLL), a Joint Venture Company, listed on Indian bourses. He has also held the position of President (Africa & Australia) in Bharat Petro Resources Ltd, a wholly owned Subsidiary of BPCL, engaged in exploration of Oil & Gas, largely overseas.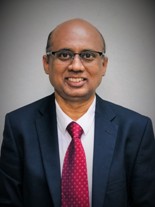 Shri Sanjay Varma:Managing Director (Additional Charge) & Director (Refinery)
DIN: 05155972
Shri Sanjay Varma has had rich exposure to various domains of expertise in the Oil & Gas industry. During his three and half decades of service, he has headed the organisation in Operations Management, Project Management, Materials Management and Health, Safety and Environment Management. Shri Varma has been on the board of MRPL as Director Refinery since June 2020. He has also had extensive exposure by being on the Boards of MSTPL, ONGC Mangalore Petrochemicals Ltd and Shell-MRPL Aviation. A Graduate of Mechanical Engineering, Shri Sanjay Varma joined MRPL in December 1993 and has played a pivotal role in the execution and operation of all three major phases of the Refinery and its Aromatic Complex. Known for his excellent track record across the functions, he has been instrumental in leading a major revival of MRPL's fortunes, which has resulted in the best-ever physical performance and financial position, making it India's largest operated singlesite Oil PSU in the entire nation for the financial year 2022-23. As the Managing Director of the Coastal Karnataka-based Hydrocarbon refinery, Shri Varma is poised to steer MRPL in its efforts towards executing a major expansion, meeting energy transformation targets and foraying into ambitious marketing ventures.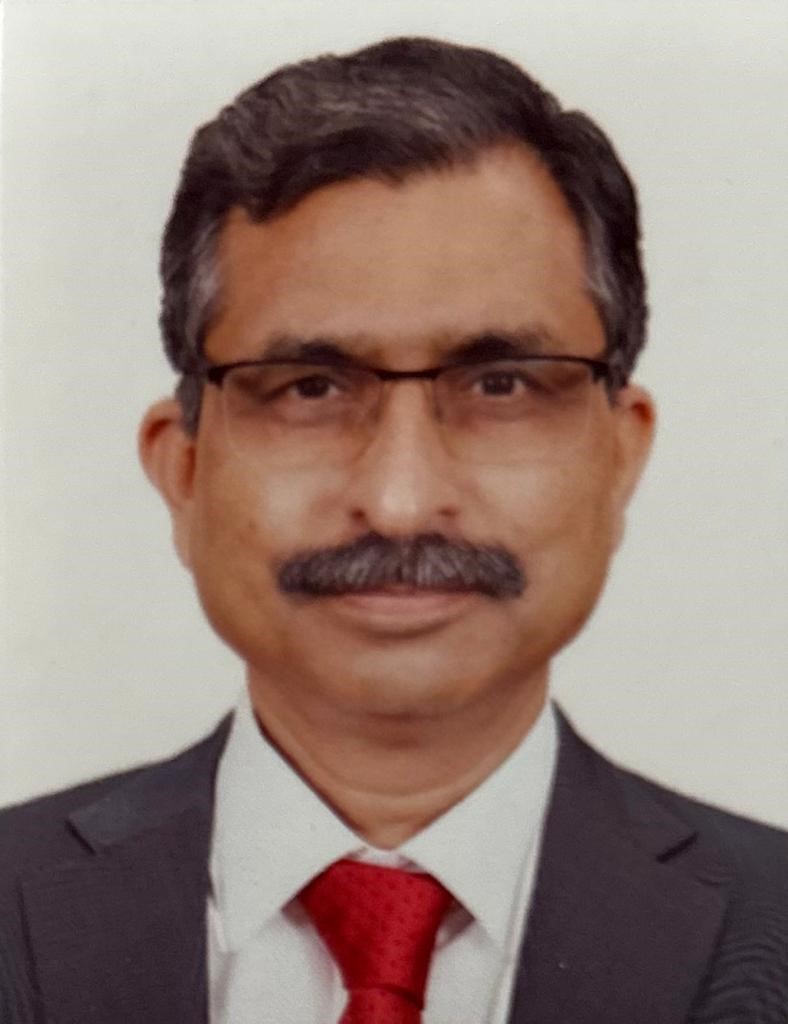 Shri Vivek Chandrakant Tongaonkar:Director (Finance)
DIN:10143854
Shri Vivek Chandrakant Tongaonkar started his career in ONGC in March 1987. An engineering graduate from the College of Engineering, Pune he started his career as an Assistant Executive Engineer (Electrical) and worked in the Engineering & Construction Division of ONGC during the first decade of his career. During this period he gained rich experience in the design, engineering, fabrication, installation, pre-commissioning & commissioning of offshore facilities like well platforms, process platforms and pipelines. He enrolled for full time MBA (Finance) program in the Symbiosis Institute of Business Management, Pune by availing leave for higher education. After completion of the program, he laterally shifted to the Finance discipline in ONGC. Shri Vivek Chandrakant Tongaonkar is an industry veteran with over 36 years of professional experience in diverse activities across the Exploration & Production (E&P) value-chain. Shri Tongaonkar grew up along the hierarchy and served in different capacities in ONGC. Shri Tongaonkar had extensive experience in Accounts, Audit, Budget, Treasury & Investments, Capital Investments, Commercial & Marketing, Taxation, JV Finance and Strategy. He was Head of Investors Relation Cell of ONGC. As ED-Chief Corporate Finance of ONGC, he handled the crucial portfolios of Finance in the Organisation and steering the Organisation in its transformation journey. Before being appointed as the Executive Director – Chief Corporate Finance, he held the position of CFO, ONGC, from April 2021 to December 2021. Prior to that he was the Executive Director – Chief Offshore Finance at Mumbai overseeing the finance functions of Mumbai Region which is ONGC's biggest operational and revenue area. He also took the intiative of centralizing the forex procurement which has resulted in substantial savings for the company. Under his dynamic leadership, Mumbai Finance team could deliver uninterrupted services during the challenging COVID times.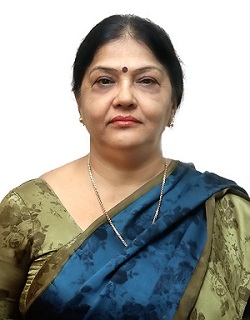 Mrs. Pomila Jaspal :Director : ONGC Nominee
DIN:08436633
Mrs. Pomila Jaspal who is currently Director (Finance) ONGC, a fellow member of The Institute of Cost Accountants of India (ICMAI) and Gold medalist joined ONGC on 1st April 1985 as Finance & Accounts Officer. She handled varied assignments including corporate finance functions such as Direct tax, Indirect tax, Investor relations, Corporate Budget & Project Appraisal etc. Smt. Pomila Jaspal was on the Board of MRPL as Director (Finance) from October 15, 2019 to April 18, 2022. Smt. Pomila Jaspal is also on the Boards of Petronet MHB Limited, ONGC Tripura Power Company Limited and Mangalore SEZ Limited.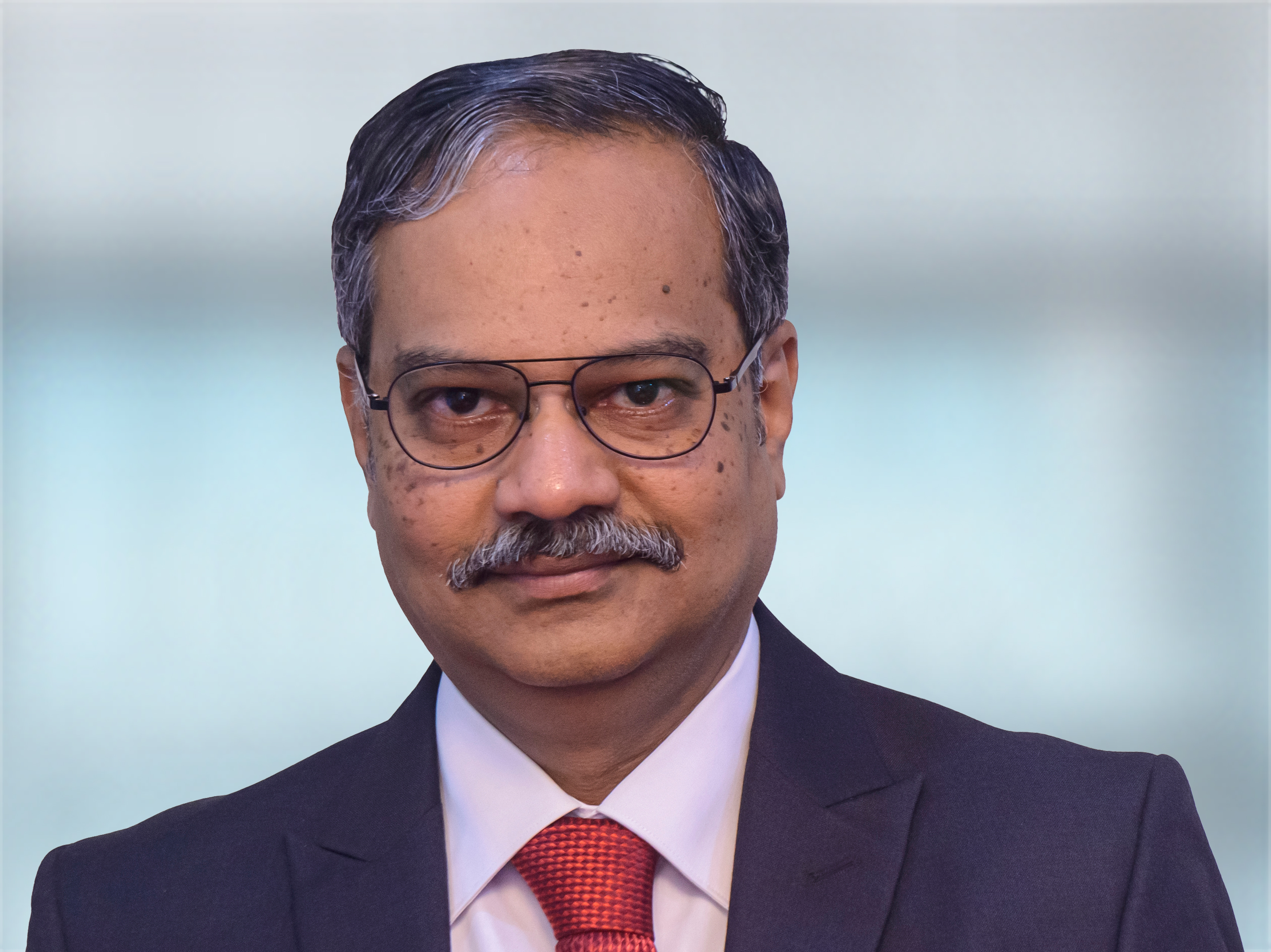 Shri S Bharathan:Director, HPCL Nominee
DIN:( 09561481)
Shri S Bharathan, Director – Refineries, HPCL, has wide exposure to the Refinery operations of HPCL and has worked in Operations and Technical Departments of Mumbai and Visakh Refinery for over 25 years. He has also worked in the Corporate Office on Margin Management & Refinery Project Process for over 4 years. Further, he is also leading HPCL's Green R&D Centre in Bengaluru for the last 3 years. Under him, HPCL Green Research & Development Centre (HPGRDC) has reached filing of about 380 patents. He was Executive Director – Refineries Coordination of HPCL with Additional Charge of R&D.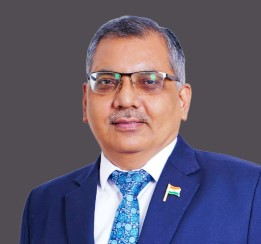 Shri Dheeraj Kumar Ojha:Govt. Nominee Director
DIN:09639759
Shri Dheeraj Kumar Ojha, a member of Indian Statistical Services (1999 batch) had served various social & economic ministries such as Ministry of Commerce and Industry, Directorate General of Commercial Intelligence, Ministry of Statistics & Programme Implementation, Ministry of Health & Family welfare, etc. Shri Ojha has been posted in the Ministry of Petroleum & Natural gas w.e.f December 2021. Shri Ojha has a keen interest in developing IT enabled data ecosystem for facilitating a decision support system in project implementation, monitoring and evaluation (M&E), Earned Value Management, Project Financing and Conflict Resolutions, etc. His belief in learning more about the Project implementation techniques led him to undertake Certificate in Project Management (CIPM) and Certified Project Manager (IPMA level-C). Shri Ojha has an experience of more than 10 years in handling the infrastructure projects and written more than 15 research article in various books & journals. In recognition of his efforts in developing automation for effective M&E practices in social & Infrastructure sector Shri Ojha has been conferred Honorary Fellowship by CEPM, India. In view of his outstanding contribution in digitalising and sharing appropriate and quality health sector data through OGD Shri Ojha was awarded the Digital India 2020 award by Hon'ble President of India.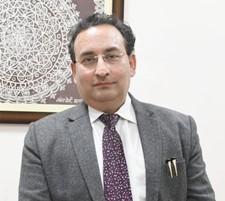 Shri Rajinder Kumar:Govt. Nominee Director
DIN:09651096
Shri Rajinder Kumar, Economic Adviser (IFD) with MoP&NG and holds the following qualifications:  M. Sc. (Hons.) Economics.  M. Phil (Public Policy) IIPA, Delhi.  Post Graduate Diploma in Management, IGNOU, New Delhi.  Post Graduate Diploma in International Law and Diplomacy, Indian Society of International Law (ISIL), New Delhi.  Regional Trade Policy Course Diploma, National University of Singapore (Singapore).  Post Graduate Diploma in Theology, DEI, Agra.  WTO E-Course on Agreement on Sanitary and Phyto-sanitary, WTO, Geneva, Switzerland.  WTO E-Course on Agreement on Technical Barriers to Trade WTO, Geneva, Switzerland.  Masters Diploma in Public Administration from IIPA, New Delhi. Shri Rajinder Kumar has more than of 20 years working experience with Government of India in various Ministries/Department including, Financial Adviser & Chief Accounts Officers (FA&CAO) in Bhakra Beas Management Board, Ministry of Power; Director in Ministry of Defence; Deputy Economic Adviser in Ministry of Finance; Deputy Director in Department of Commerce, Trade Policy Division and Assistant Director in Ministry of Agriculture. Shri Rajinder Kumar was also on the Board of Balmer Lawrie & Co. Limited.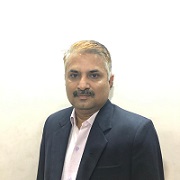 Shri Rajkumar Sharma:Independent Director
DIN: 01681944
Shri Rajkumar Sharma, a Commerce and Law Graduate, is also a Fellow Member of the Institute of Company Secretaries of India, New Delhi. Shri Sharma is Practicing Company Secretary since 1997 in Guwahati. He has wide expertise in handling Income tax matters up to investigations, appeal matters and Company law matters including merger, demerger and restructuring of Companies. He has been Chairman of North-East chapter of Institute of Company Secretaries of India in year 2011-2012. He has also been Secretary of Tax Bar Association in 2006, a premier body of Tax Practioners of Assam. He had served on the Board of Numaligarh Refinery Limited as Independent Director till 2019. Shri Sharma is also State Executive Member of Marwari Yuva Manch. He is a regular and acclaimed Speaker on Income Tax Law, Company Law in various professional platforms.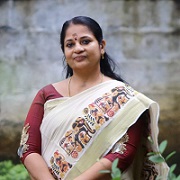 Ms. Nivedida Subramanian :Independent Director
DIN:08646502
Ms. Nivedida Subramanian is a Law Graduate and has also have done Masters in Administration (MBA) and Masters in Law (LLM.) By profession, she is Lawyer since 2007 and SC accredited Mediator since 2015. She is also into social services.

Shri Manohar Singh Verma :Independent Director
DIN:09393215
Shri Manohar Singh Verma had completed graduation and masters in Civil Engineering with specialization in Water Resources. He had worked as Lecturer and Associates Professor in Shri Govindram Seksaria Institute of Technology and Science (SGSITS), Indore and SSVPS Engineering College, Dhule. He joined MP State Police Service in 1989 and served in Madhya Pradesh at Chhindwara, Rewa, Seoni, Ujjain, Jabalpur, Gwalior and Bhopal in various capacities. He was inducted into Indian Police Service (IPS) with seniority of the year 2003. He has worked as Superintendent of Police (SP) Mandsaur and SP Ujjain. He has also worked as Deputy Inspector General (DIG) of Police at Gwalior, Deputy Inspector General (DIG) of Police at Khargone and Deputy Inspector General (DIG) of Police at Jabalpur, from where he retired in June, 2020. Shri Verma has been conferred with Police Medal for meritorious service in 2009 and Police Medal for Gallantry in 2011 by the President of India. He has also been conferred with the Simhastha Jyoti Medal for his services as Superintendent of Police (SP) during Simhastha 2016 at Ujjain.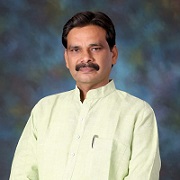 Shri Pankaj Gupta:Independent Director
DIN:09393633
Shri Pankaj Gupta is a Commerce and Law Graduate. By profession, Shri Gupta is Practicing in Civil & Revenue Matters at District headquarters, Collector ate, Etah. He is actively engaged in social services.